Mediated Deskilling: Artist Joss Heierli in Conversation with Writer Daniel Neofetou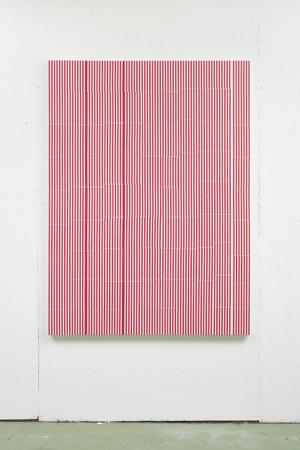 Daniel Neofetou (D):
Shall we start with the gift paintings? How did they come about?
(Read more)
(View more)
'Absence Makes the Heart'
27 October – 12 November 2022
at 38 Old Bond St., London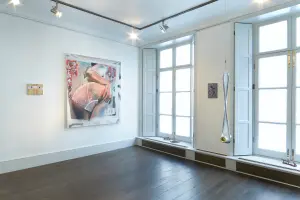 Artists:
Hamish Chapman, Frances Drayson, Michael Ho, Motoko Ishibashi, Francisca Sosa Lopez, Jack O'Brien, willowfuck
A few years ago, while in the netherlands, he visited the mauritshuis and met with a friend who worked there, an art conservator and rembrandt expert. Walking through the collection, they approached a portrait. Slightly unassuming, this canvas sat in a quiet room, tucked away from the celebrity paintings: the goldfinch, the girl with a pearl earring, to name two. In this modest painting—if a gilded canvas can be modest—a male figure was shown standing alone, visible from the midriff up, with a golden beard and a sombre facial expression. Wearing an armoured breastplate and holding a spear in one hand, with his body weight shifted to one side, he thought this character held himself like a boxer. The depicted figure was surrounded by an aged brown background, which she pointed out, explaining that it would have originally been red. Like an old blood stain, or the way gold turns green, the vitality of this vermillion has faded into a soiled, murky hue.
(Read more)
(View more)